Why Customer Love Quantum Solenoid

NOT ALL Solenoid ARE CREATED THE SAME!!
WHY WE TEST JDM/ US SPEC VEHICLES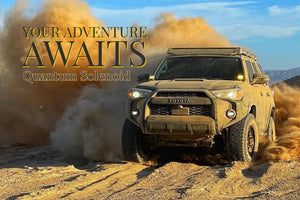 Toyota 4Runner
Quantum Solenoid and Track Editions NOW available for the 4R
InstaGram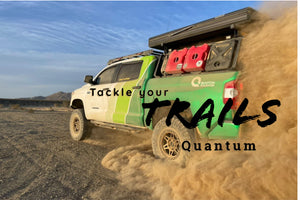 Tackle your Trails
Quantum Solenoid Continuiously Research and Devolope new solenoids for New and Offroad vehicles.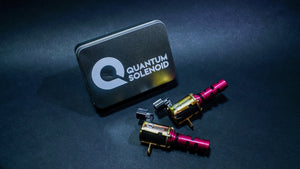 WHY is VVT-i Important for your Vehicle!!
Watch Video
2017 Corolla iM - Dyno Time & Excellent Results!
Watch Video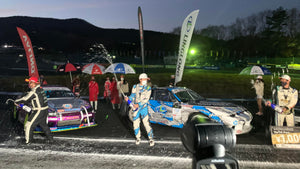 注目の D1GP ルーキー #79 目桑宏次郎
Watch Video
Testimonials
Quantum Solenoid was quick and simple to install replacing my old one. This upgrade was worth it in 2 ways: it improved midrange power and gave more consistent hp figures. It was also a good upgrade because I wanted replace my old solenoid for awhile but just didn't know they had availability for a Gen 2 Prius. I really enjoy how Quantum Solenoid feels and the effects it has given my car!

Mykyta (Prius Gen 2)
I'll have some info on MPG gains within the next week. But I can tell you that this thing has made a night and day difference in driving this car. It has significantly improved the responsiveness of the throttle as well as improvements in acceleration... Now, if I can just keep my foot off the floor...

the.plug.zvw35 (Prius PHEV)
Let's just say I was more skeptical than the rest about this product. Mechanically, something like this has never been done before, and the claims seemed fantastical at best. Getting to drive the demo car before and after the Quantum Solenoid install, all I have to say is, WTF! I hate to say it, but I was wrong ...

Pacifist (Prius Prime)
My turbo kicks in faster and I don't need to floor it to get the speed. The car is smoother and the jerky feeling when the turbo peaks is not there anymore. It seems like I have a smooth flow of power to redline.

Tony (2018 Lexus IS300)
WATCH OUT FOR COPS ON THE FIRST WEEK AFTER INSTALLATION BECAUSE YOU WILL BE GUNNING IT ALL DAY LONG!

Jason (Lexus RC 350 F Sport)
Yoooo! I love this solenoid! Took the car to work and my route usually has no traffic so from the on ramp of the freeway I gunned it and I was not disappointed at all 🤘🏻🤘🏻

kuyaseb (Toyota C-HR)
It was the most fun miles to empty with Quantum 😂

paveltune (Gen3 Prius)
I do feel the difference. Smoother transition, no spaceship feel. Speed wise, on frwy, feels like I'm in power mode without the setting. Makes you want to see if you can beat a sports car from the up and go. Wasn't paying attention and ended up speeding."

priusmods_la (Gen4 Prius)
Hate to say it, but this thing is for real. Unbelievable! Don't take my word for it, just drive one with a Quantum Solenoid installed and you will know what I mean.

Rog (Prius V)